Rieska (Finnish Quick Flat Rye Bread)
kolibri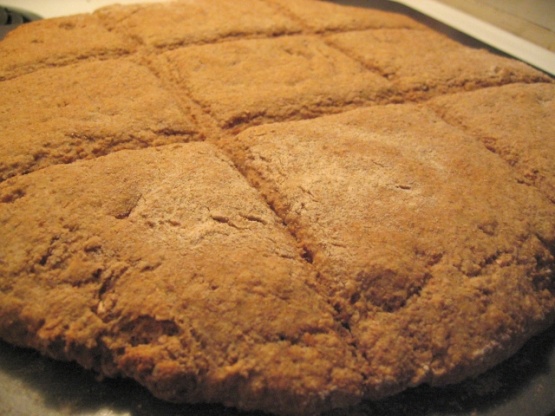 A traditional Finnish rye bread. Often this would be served with stews or soups - at least thats when I remember having it. Best with butter!

Kiitoksia paljon! Great recipe! I'm allergic to wheat, so substituted spelt flour for the white flour and baked it on parchment paper on a baking stone.
Combine all ingredients, as if you were mixing for a pie crust.
Dough will be soft.
Roll out to about 1/2 inch thickness.
Bake for 10 minutes at 475 degrees.