PanNan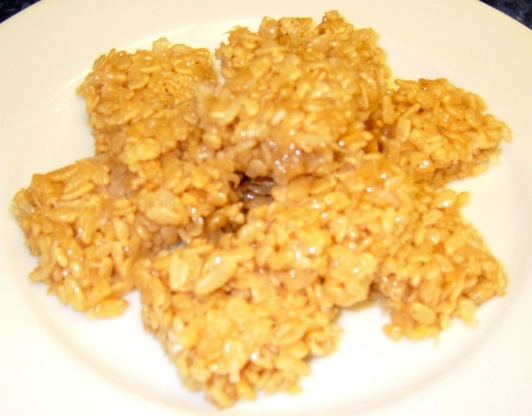 Very popular New Zealand recipe. Normal size of a slice tin is 35cm long x 20 cm wide x 4 cm deep.

This is now a favourite in our house. I like it because it reminds me of when I was a kid and it's SO simple I can whip it up in a flash for lunch boxes. The kids LOVE it! We also like varying it with some mini marshmallows or corn flakes. The mix does need to cool slightly though or the marshmallows melt. Thanks for listing this one!
Boil sugar, honey & butter for 3 minutes.
In large bowl mix into other ingredients combining well.
Press mixture evenly into slice tin.
Cut while warm.