Parsley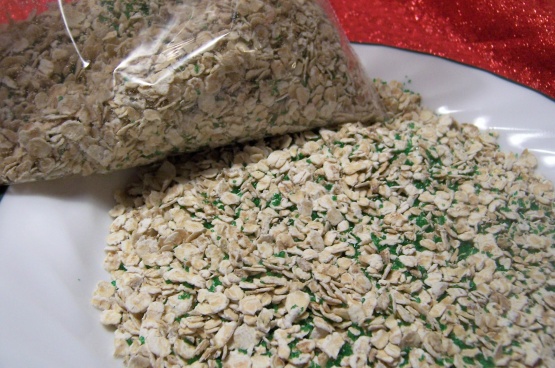 I'm posting this in response to a request. If my children were younger and we lived up north, you can be sure you'd find this on our lawn!

I have used a similar recipe for many years with my children. This just adds to the excitement and joy of Christmas. We also sprinkle baking soda over my husbands snow boots,and then put them away. This leaves Santa's foot prints on the carpet by the tree, or by the Christmas Stockings.
Mix all ingredients.
Spread on lawn Christmas Eve to guide Santa's reindeer to your home!
Here's the poem to go with this special food!
SPRINKLE ON THE LAWN AT NIGHT.
THE MOON WILL MAKE IT SPARKLE BRIGHT!
AS SANTA'S REINDEER FLY AND ROAM.
THIS WILL GUIDE THEM TO YOUR HOME!