Prep 10 mins
Cook 20 mins
I make these each summer when I can pick fresh berries. The toasted oats make these delicious!
Directions
Preheat oven to 400 degrees.
In a skillet on stovetop, toast the oats until golden brown.
Set aside.
(Don't skip this step) Blend the wet ingredients in a bowl.
Add the dry ingredients.
Mixture will be lumpy.
Fold in the oats and then the berries.
Spoon into 12 greased muffin cups.
Bake for 20 minutes and remove from pan immediately.
Most Helpful
A nice muffin recipe! My only tweak was I used 1 T. oil and 3 T. applesauce. I'm always looking to cut the fat and calories! It isn't an overly sweet muffin, but a nice way to use fresh raspberries.
These were very good. My family (and neighbor) had 2 each! I've never used toasted oats before and called my sister to verify how to do it. I used a non-stick frying pan and turned the heat on medium until they just barely turned golden. The flavor does come through in the muffin and is different and good. I did add a teaspoon of vanilla for a little more flavor. Even with that, they still need something more. I think I would double the salt next time. After I tried one (and already took photos), I added a simple glaze on top to sweeten them up a little. Thanks for sharing. Pam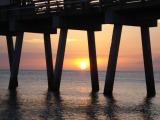 I wasn't a huge fan of these. They weren't very sweet. Just not my favorite recipe. I followed the recipe exactly, although I'm thinking I should have added in a little extra sugar.