rpgaymer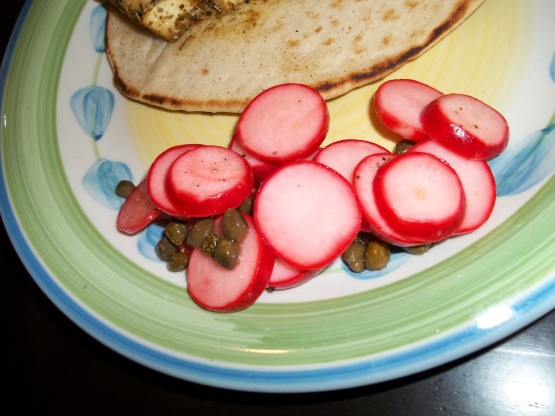 Adapted from the New York Times Cookbook.
Pretty good recipe. I think this would make a great burger condiment or even work well as a topping for a curry or an Asian noodle dish, but as a side dish it was a bit overpowering. Very tart and and salty, but people who like pickled things will probably enjoy it.
Combine radishes, vinegar and salt.
Marinate for 3 hours. Drain.
Combine radishes, olive oil, salt and pepper.
Top with capers and chili pepper strips.