Quick and tasty way to do asparagus on the BBQ.
Directions
Remove hard ends from asparagus spears and cut in half.
Melt butter over low-medium temperature BBQ plate and mix the asparagus through the butter as soon as it has melted.
Sprinkle with rosemary and cook 5 minutes turning a few times during the process.
Reviews
Most Helpful
Now that we're seeing asparagus (from Cali) here locally and we enjoy it I've been cooking with asparagus often. This was easy to make and tasted really good. I used dried rosemary and heated up the butter until it was nutty but not burnt. This was served with an omelet and a basic side salad of seasonal veggies. I used a pan grill to prepare the asparagus and local Oregon-made butter. Prepared for Recipe Swap #86 in Australia/NZ forum.

What a fabulous way to cook asparagus! I didn't have a grill pan so I just put my asparagus ingredients into a foil packet. I made 4x the recipe for 4 people, which worked perfectly. My family didn't like the little rosemary nettles, but I loved them! Thank you for posting a quick, easy way to grill asparagus!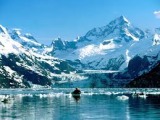 This made a very nice accompaniment to grilled steaks and baked potatoes. I used tender young asparagus tips. The butter was melted and then drizzled over the asparagus. My fresh rosemary was perfect to use in this. I did top it off with a touch of course salt. Made for Aussie Swap.