Pumpkin Shortbread Dessert
Took this off another recipe site about 2 years ago when I was searching for something a little different from the traditional pumpkin pie. Makes a lovely dessert and lots of it, to feed a family gathering. If you like shortbread and pumpkin, you'll enjoy this combination.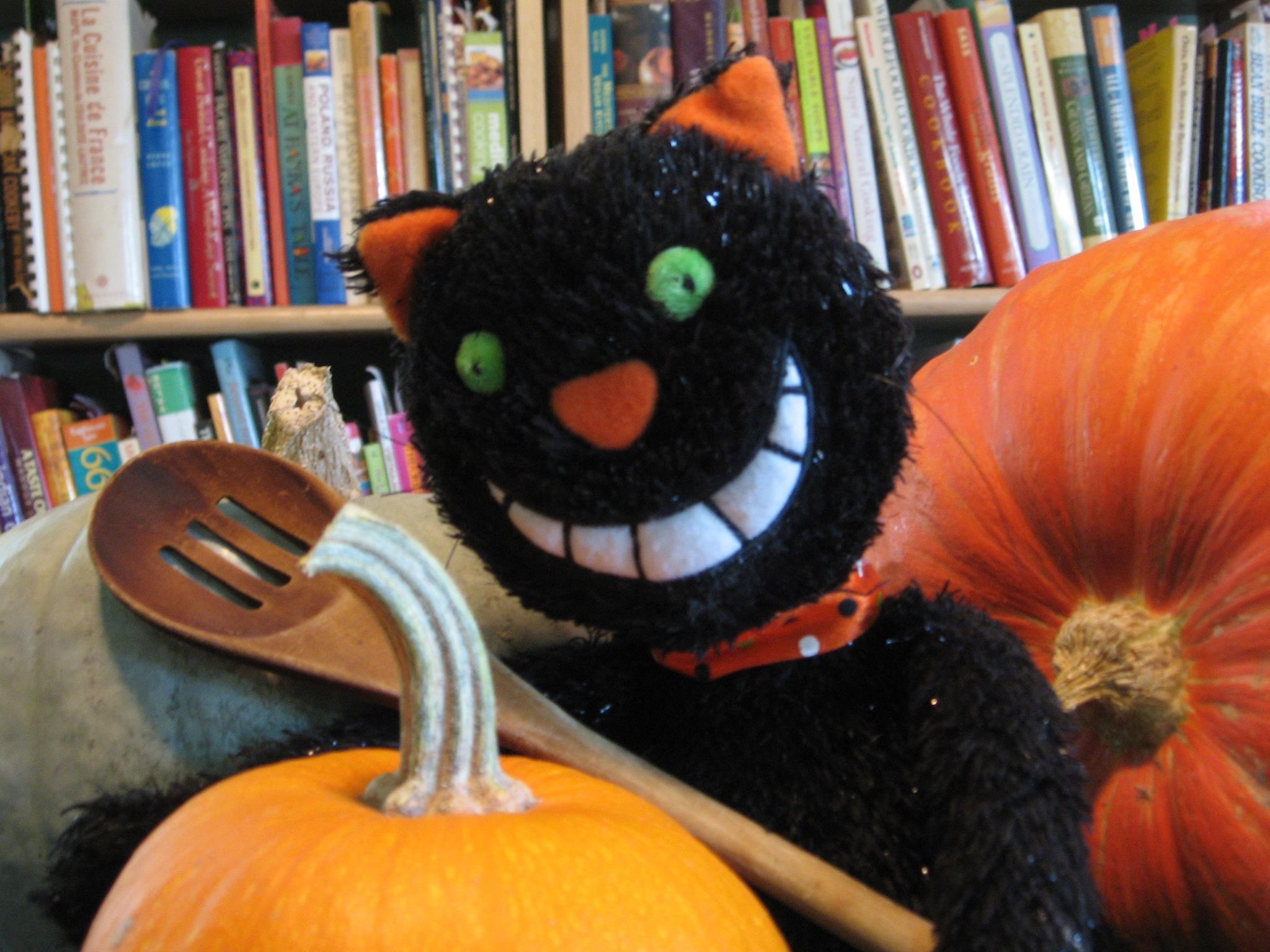 WOWEE!!! This is the BEST pumpkin pie I've ever had. It was EASY too. I made a half recipe in a 8x8 baking pan and baked it extra until it looked set. It was very nicely spiced, thick and rich and had a yummy crust! It cut nicely into squares. I'm sorry I didn't get a photo of it cut because I had to transport it for Thanksgiving. Thanks for this KEEPER recipe. Freddy Cat says hi!
In a bowl, combine 1/4 cup sugar and flour.
Cut in butter until the mixture resembles course crumbs.
Press into an ungreased 13' x 9" x 2" baking pan.
In a bowl combine, the eggs, pumpkin, salt, spices and remaining sugar.
Stir in milk.
Pour over crust.
Bake at 425 degrees for 15 minutes.
Reduce heat to 350 degrees.
Bake 50-55 minutes longer or until filling is set.
Cool on a wire rack.
Cover and refrigerate overnight.
Cut into squares.
Top with whipped cream and sprinkle with cinnamon if desired.