Nikki P.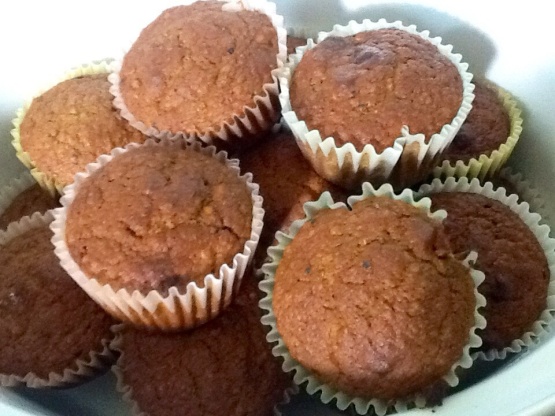 I know, actual cooked quinoa IN the muffins... but really give them try, it's great way to add some whole grains into your diet. It's also best to make sure you cook the quinoa well so that it's not too moist and sticky.
Preheat the oven to 400 degrees F. Oil or butter a 12-cup muffin tin or line with muffin tin liners.
In a large bowl, combine the flour, sugar, pie 3. spice, baking powder, baking soda, and salt. Add the quinoa, separating the grains with a fork to distribute evenly.
In another bowl, beat the eggs, then add the pumpkin, buttermilk, butter, and vanilla extract. Whisk until the mixture is smooth. Gradually stir into the dry ingredients until just incorporated.
Spoon the batter into muffin tins and sprinkle sunflower seeds on top of each muffin. Bake for about 30 minutes, or until the muffins are browned around edges and a tester comes out clean. Let the muffins rest for 5 minutes, then turn them out onto a wire rack to cool.