Pumpkin Quick Loaf With Cream Cheese Filling
We love the taste of pumpkin in our house, and I bake with it all year long, these quick breads are just so moist and delicious, and with the addition of the cream cheese filling.....well, it just can't get any better!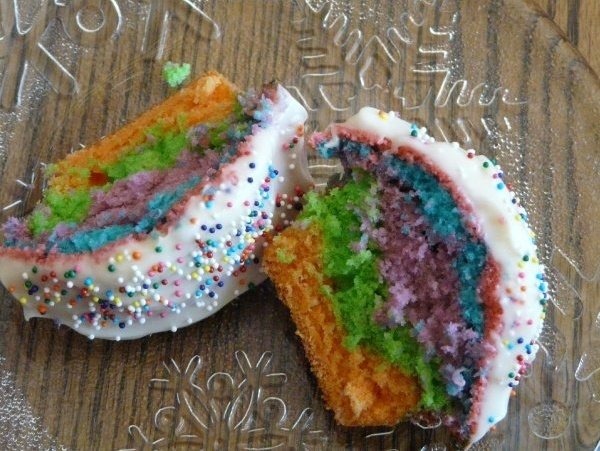 If I could give this more than 5 stars I would! I loved the texture very moist and the filling was wonderful. What a change from the typical pumpkin bread. I was looking for something to serve on Thanksgiving morning and this is it. I did not change a thing, I will make it in one 9" loaf pan for turkey day instead of two smaller pans so I will have one large loaf. Thank you for sharing this wonderful recipe. The house smelled wonderful while baking this.
Set oven to 325 degrees.
Grease two 8x4-in loaf pans, or use mini loaf pans if desired.
In a med bowl, combine all filling ingredients until smooth; set aside.
In another bowl, sift 1-2/3 cup flour, baking soda, salt, cinnamon, cloves, ginger and nutmeg; set aside.
In a large mixing bowl, combine the pumpkin puree, oil, 2 eggs and 1-1/2 cups sugar, beat well.
Stir the pumpkin mixture into the flour mixture just until combined.
Fold in nuts, if using.
Pour half of the pumpkin bread batter evenly into prepared loaf pans.
Spoon cream cheese mixture on top of batter, and then pour on the remaining pumpkin batter.
Bake for 60-70 mins (if using the 8x4 pans), bake for a shorter time for mini loaf pans.
Cool in pans for 10-15 minutes.
Remove to a rack to cool completely.
Store loaf bread in fridge, wrapped tightly.