2Bleu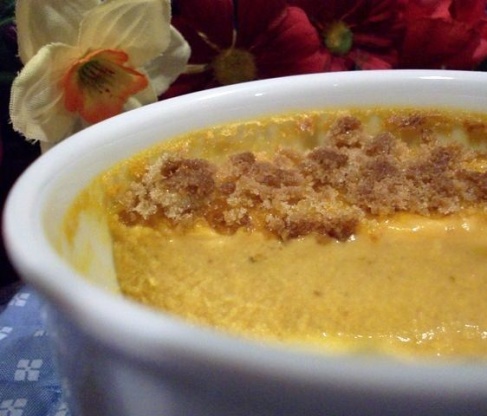 Taken in a book from Marie-Josee Taillefer. The Creme Brulee with be good in the fridge for 1 week. When ready to serve, garnish with brown sugar and grill.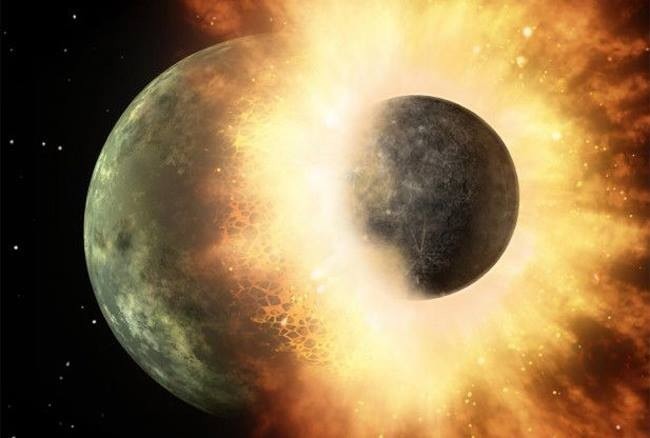 Top Review by 2Bleu
Yummy! I reduced this down to 1 serving and got 2 beautiful ramekins. Directions are spot on. The Brulee is not very sweet at all, leaving the sweetness to the crunchy brown sugar topping. Perfect. This is a wonderful Autumn recipe Boomie, thanks so much for sharing it. :)
Preheat the oven at 300°F To obtain pumpkin puree, steam the pumpkin flesh or cook in a marguerite. Pureed in food processor and set aside.
With a sharp knife, open the vanilla bean in half lenghtwise and scratch the inside.
Add the inside of the vanilla bean to the cream and heat in a casserole.
When it begins to simmer, remove from the heat. Set aside.
In a big bowl, mix together egg yolks and sugar 3 to 4 minutes with a whisk.
Drizzle the hot cream on the mixture of eggs (to not cook them).
Add pumpkin puree and amaretto (almond liqueur) and stir.
Strain and pour in 4 ramequins.
Put the ramequins in a oven dish. Pour hot water in the dish, around the ramequins, until 2/3 of the height of the ramequins.
Cook in the oven 30 to 40 minutes or until the center move a little bit when you move the dish.
Let cool and put in the fridge at least 2 hours before serving.
When ready to serve, put around 2 tablespoon of brown sugar on top of each creme brulee.
Put in the oven at Broil unter the broiler. Until it is caramelized.