Pressure Cooker Irish Stew
Prep 15 mins
Cook 40 mins

Rich stew made in the pc in less than an hour with that cooked all day taste.
Directions
Pre-heat pressure cooker on medium-high heat.
Toss stew meat in a bowl with olive oil until the meat is well coated.
Drop half of the meat into the hot pressure cooker and sear on all sides. Repeat for other half of the meat.
Remove meat from the pc and set aside.
Pour beer or ale or water into hot pc and deglaze the pot. This is very important. A lot of taste!
Return meat to pot and put the rest of the ingredients in the pot and stir well. After stirring all ingredients should be covered in fluid. If not, add more broth or water as needed.
Put lid on pot and bring to 15 lbs of pressure. cook for 17 minutes.
Open using what ever method you like. You've got stew.
Most Helpful
Absolutely delicious! I have just saved this recipe into my 'best of the best' file. The flavor is amazing. Don't skip the beer. It adds great flavor, yet oddly enough it doesn't make the stew taste like beer at all! The seasonings are perfect. The meat is completely tender and flavorful. Love all the veggies. It's a perfect stew. On top of all that, it's done so quickly because of the pressure cooker!!! My pressure cooker doesn't come with a guage for pressure, so I did like I normally do and brought the dinner up to pressure (knob on lid rattles) and then turned it down to med-low for the 17 minutes. Thank you for posting!!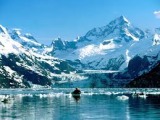 I am always on the lookout for new pressure cooker recipes, and this one will be in the regular rotation. Great flavor. I used Guinness Stout for the beer. Would be good with lamb also! Made for Spring 2011 PAC game.

Made it,loved it. So easy to make. I didn't cover it with water like they called for and I was right it turned out perfect. You are making stew not soup.