Prawns / Shrimp in Garlic Sauce
Bergy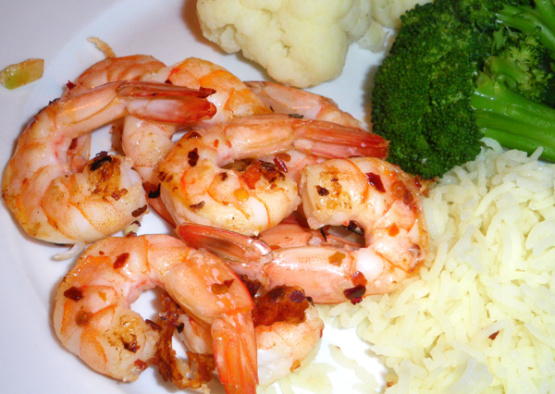 Enjoy a classic Spanish tapas dish with this simple recipe for gloriously garlicky prawns.
Pour the olive oil into a heatproof earthenware ramekin. Heat the ramekin on a hob until hot.
Add the garlic and chilli and cook, stirring often, until the garlic is fragrant. Take care not to let the garlic burn,
Add the prawns, mixing in well, and season with salt.
Cover the ramekin, cook for half a minute then remove from the heat.
Serve at once.