Hanka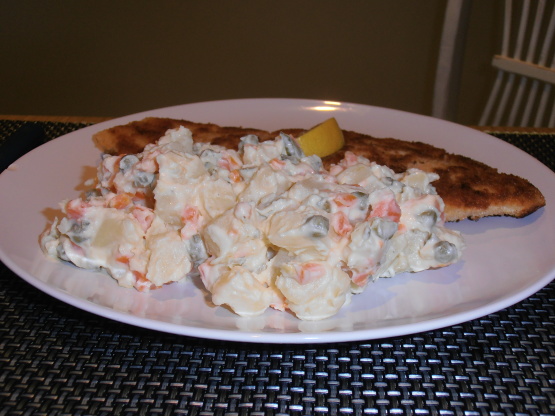 This is my mom's potatoe salad. We love it and I make it same way.
Cook whole potatoes with the skin until tender. Depends on size of potatoes usually takes 25min.
Let potatoes cool down and peal the skin.
Cut into chunks.
Add cooked carrot, onion, defrosted pea, pickles and mayonnaise.
Add salt and pepper to taste.