Prep 10 mins
Cook 30 mins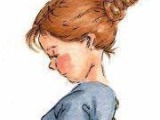 This is a very tasty and delicous soup, easy to make and not hard on the budget!
Directions
In a Dutch oven, cook the bacon over medium heat until done.
Remove bacon from pan, and set aside.
Drain off all but 1/4 cup of the bacon grease.
In the bacon grease remaining in the pan, saute the celery and onion until onion begins to turn clear.
Add the garlic, and continue cooking for 1 to 2 minutes.
Add the cubed potatoes, and toss to coat.
Saute for 3 to 4 minutes.
Return the bacon to the pan, and add enough chicken stock to just cover the potatoes.
Cover, and simmer until potatoes are tender.
In a separate pan, melt the butter over medium heat.
Whisk in the flour.
Cook stirring constantly, for 1 to 2 minutes.
Whisk in the heavy cream, tarragon and cilantro.
Bring the cream mixture to a boil, and cook, stirring constantly, until thickened.
Stir the cream mixture into the potato mixture.
Puree about 1/2 the soup, and return to the pan.
Adjust seasonings to taste.
Reviews
Most Helpful
Wow, this is delicious! I only used 1/2 lb bacon and only used 1/8 c. of the bacon grease reserve to sauté the onions & celery. Only had half & half, so that's what I used too. Didn't have cilantro and while I love cilantro, don't prefer it in my potato soup. Next time I may try it, though! Really easy--too, only 30 minutes start to finish. Really delicious!
I just spent 2 hours looking for this recipe as I didn't save it the last time I made it! That alone tells me how good it is. I also omitted some of the seasonings and made a more simple version, but sticking to the main parts. I think the leftover bacon grease is really what gives this soup a velvety smooth delicious texture. Also, I used 2% milk instead of cream since that's what I had on hand. This soup freezes well too!
I changed so much in this recipe that I hesitated to review it, but I decided I would rate it because I stuck true to the basic proportions of ingredients. This is just the right thickness for a nice creamy potato soup. Many potato soup recipes are either too thick and gummy or thin and runny. The texture and mouthfeel of this one was just right. Here are the changes I made: I used half-and-half instead of the heavy cream and I substituted parsley and chives for the cilantro because, although I love cilantro, I didn't think I would like it here. I used a little celery salt instead of the celery and I omitted the garlic. We are vegetarians so I just used a tiny bit of oil to saute the onion, then I added a few drops of liquid smoke to the soup (no, it doesn't taste like bacon but it definitely added some good flavor). I cut the tarragon amount in half just because I wasn't sure how we would like it. Being a vegetarian, I also used vegetable broth instead of the chicken broth, of course. If anything, this shows that this recipe is able to be tailored to anyone's tastes or dietary choices. Thanks a bunch for posting this, Marie Alice. I am sure to make this many times this winter.