dicentra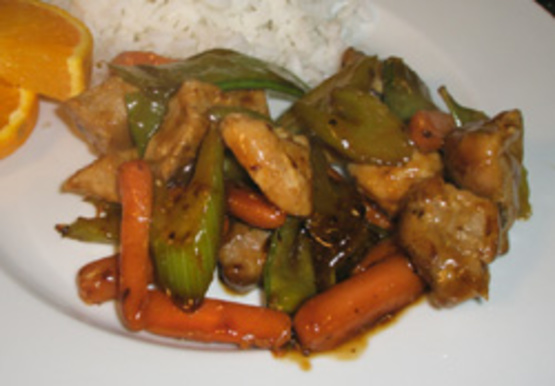 From 1001 Low Fat Recipes. Stir Fry. Very easy and a great week night dinner. Chicken can be used in place of pork. I combine the sauce ingredients in a jar and shake before adding to the dish.
Heat oil in large skillet until hot. Stir fry pork until browned, 3-4 minutes.
Add carrots and celery; stir fry until crisp-tender, about 5 minutes.
Stir in remaining ingredients. Heat to boiling.
Cook, stirring, until thickened, about 1-2 minutes. Serve over rice.