Pork Chops With Orange and Mustard Sauce
lazyme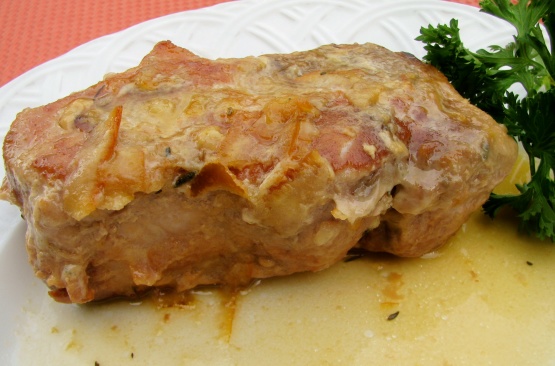 A recipe to do in a crock pot. Taken in Coup de Pouce.

Wonderful way to prepare pork chops! I did make 2 small changes, cutting the # of chops down to 4 (while keeping the sauce amounts the same) & then adding 2 teaspoons of minced orange zest to the sauce just before serving, which helped bring out the orange flavor! A great keeper of a recipe! Thanks for sharing it! [Made & reviewed in 123 Hits]
Season the pork chops with a little bit of salt and pepper. In a skillet, heat oil to medium-high heat. Add pork chops, in many batches, and grill for about 4 minutes (turn the pork chops at mid-cooking). Put them in the crock pot.
In a small bowl, mix the orange marmalade with Dijon mustard. Set aside 2 tablespoon of this mixture in the fridge. Add water to the remaining mixture of marmalade and pour on pork chops. Cover and bake at low heat for 6 to 7 hours.
When ready to serve, baste the pork chops with the mixture of marmalade that is in the fridge.