gailanng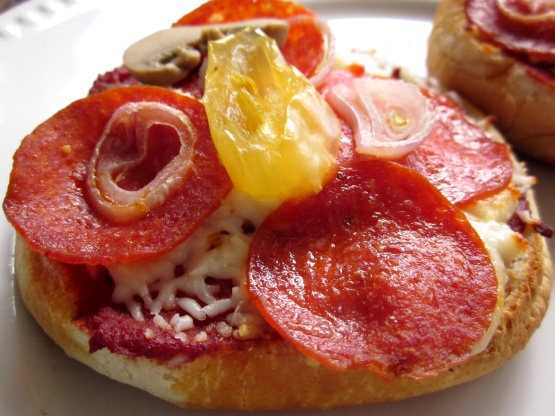 This recipe is great for an extremely quick snack or lunch. They taste great and are so easy. I have been making these for years and my family still loves them. I included the ingredients that I like on pizza, however feel free to put whatever you normally would put on a pizza. Make sure you follow step 1 so the bun doesn't become mushy.
Turn oven on to broil. Place buns, split, on pizza pan (cut side up). Place under the broiler just until the buns start to toast. Watch these closely because they can burn easily.
Remove from oven and turn the oven to 425.
Top with pizza sauce, cheese and all of the other ingredients.
Place in oven for 5-10 minutes or until cheese is melted.
Enjoy!