alligirl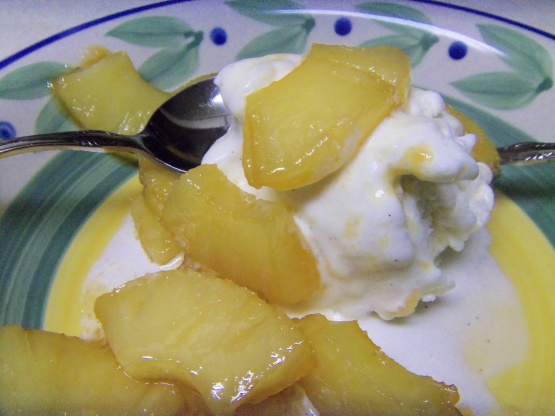 I saw this on food network yesterday and it looks so yummy that I had to share :) From Roger Mooking of Food Network.

We really enjoyed this! I halved the recipe, used brown sugar, grated the ginger, added about an 1/8 of a teaspoon of cinnamon and served it warm over vanilla ice cream. So, so good! Thanks for posting the recipe.
Melt butter in a sauté pan over medium heat.
Add pineapple, season with sugar and salt.
Sauté over medium heat for 5 minutes.
Add ginger, stir and remove from heat.