Diana 2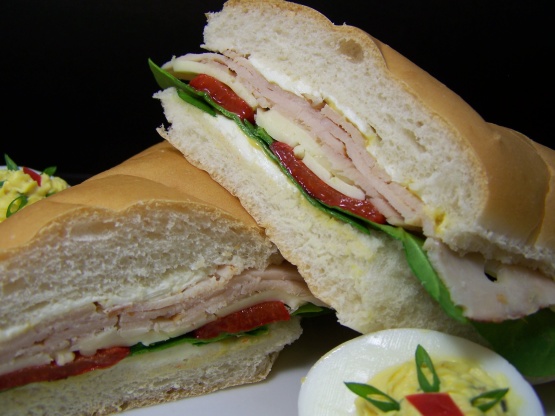 VinaKJ pointed me in the direction of this recipe a couple years ago. The sandwiches are delicious. The recipe calls for roasted sweet peppers. You may use the jarred ones or roast your own. *To roast sweet peppers: Halve peppers; remove stems, seeds and membranes. Place peppers, cut side down, on a foil lined baking sheet. Bake in a 425 degree F oven for 20 - 25 minutes or until skin is bubbly and browned. Place in a clean brown paper bag; seal and let stand for 10 to 30 minutes or until cool. Peel and use as directed.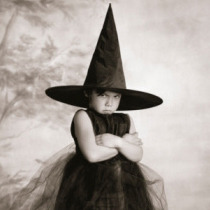 I made this on mini sub buns, and served for supper tonight. I thought this was an excellent combination of ingredients. The only change I made was to use Jalapeno Havarti instead of provolone or swiss. This is also the first time I've roasted peppers, so thank you for those instructions LondonKarma. They were superb in the sandwich, and I'll be making those again often. The instructions mentioned using spinach as one of the layers, but it's not listed in the ingredient list. Probably just a slip of the finger. ;) Honoured to make this as a "Thank You" for voting for Lawrencetown, Nova Scotia in the 2010 Kraft Hockeyville Competition.
For the cream cheese spread, stir together the cream cheese, lemon juice, mustard and garlic pepper.
Split sourdough loaf or baguette horizontally and spread cut sides with the cream cheese spread.
On bottom half of the loaf, layer turkey, Provolone or Swiss cheese, sweet peppers and spinach. Cover with top of loaf. Slice crosswise into 4 pieces. Wrap sandwiches in plastic wrap or waxed paper and chill until serving time, up to 6 hours.