Pesto Chicken Salad Sandwiches

I can't keep chicken salad in this house....the family loves it so much!! This is a real treat when I make them.
Directions
In a medium bowl, stir chicken and pesto together.
Stir in bell pepper and salt and pepper to taste.
Layer lettuce, onion and cheese on bottom half of each foxaccia square.
Spread each with about 1/2 cup chicken mixture and top with another piece of focaccia.
To serve, halve each sandwich diagonally.
TIP: Some prepared pesto is drier than others, so if chicken mixture appears dry, stir in the Tbs. of olive oil.
Reviews
Most Helpful
Fabulous! I used yellow pepper, added a little roasted garlic mayo to the pesto & chicken, used spinach instead of lettuce, and served it on plain wheat bread since I didn't have an focaccia. This was a last minute decision for dinner, just to use up some leftover rotisserie chicken. Will make again for sure!
After seeing Cookiedogs picture I had to make this sandwich. I, too, halved the recipe with great success. This was one very filling sandwich. I couldn't get any provolone cheese and so I used mozzarella instead. These were delicious. Thanks!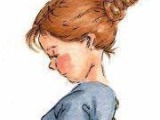 This is a welcome change to the traditional mayo chicken salad. I reduced the recipe to 2 servings and used 1 6inch square piece of herb focaccia bread and cut it horizontally. After I filled the sandwich, I cut it on the diagonal. This 1/2 recipe made 2 very filling sanwiches. The olive oil from the pesto gave the focaccia great flavor. This is going into my cookbook!