This recipe is adapted from the Feb07 Food & Wine Magazine. I have finally tried these myself. You do 40 cookies if you make your logs 5 inches long and 2 inches wide. As Marg mentioned the cook time was way too long. I've incorporated her suggestions to cut the time, added another teaspoon of vanilla for more flavor and decreased the flour slightly to hopefully moisten it a little. I also added a variation at the bottom for a softer, slightly sweeter cookie. My prep time was shorter than 20 minutes but I left it as is. I tried this cookie on a few neighbors and co-workers, they like it as it is in the original recipe (with the time and flavor adjustments). I asked my neighbor to taste test both. He said the original is more like the sandies he's tried but the second was good too.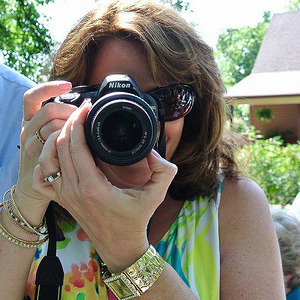 I love Pecan Sandies, but I found these kind of dry and flavorless. I followed the directions but only got 18 cookies, which was a far cry from 4 dozen. Also, the cook time of 25-30 was way too long, in my opinion. At 25 minutes, a couple were burnt so bad they were inedible. I checked the next sheet at 12 minutes and they were light brown around the edges and perfectly baked. Since I baked other items today with no problems, I'm pretty sure it wasn't my oven. I would suggest adding more vanilla and checking them earlier.
Preheat oven to 350 degrees F.
In a medium bowl, beat the butter and sugar until light and fluffy.
Beat in the vanilla.
Add the flour and continue beating until the dough just comes together.
Add the pecans and mix just until they are incorporated and the dough lightly broken up.
Divide the dough in half and form into two logs (5 inches long by 2 inches wide). Wrap tightly in plastic and refrigerate overnight.
Cut cookie dough into 1/4-inch thick slices. (4 slices per inch x 5 inches = 20 cookies x 2 logs = 40 cookies).
Bake for about 12 minutes or until lightly golden brown on the edges.
Cool on baking sheets for a few minutes before moving to cooling rack.
VARIATION to recipe: 1/2 cup butter, 1/2 cup shortening, 1/2 cup sugar, 1/4 brown sugar, 1 egg, 2 tsp vanilla extract, 2 cups flour, 1-1/2 tsp baking powder, 1/2 tsp salt, 1 cup pecans, coarsely chopped. This one doesn't need to be refrigerated. Drop by teaspoonful onto cookie sheet. Same temperature and baking time. These don't spread out too much. I got a softer, thicker, more chewy cookie. I've also seen a recipe with the zest of an orange added-haven't tried it yet.