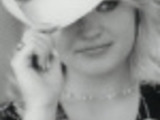 Breakfast in a dash! This may sound strange but is really a yummy and warm way to start your day off right. Cinnamon has been shown to stimulate the brain! Great for kids heading off to school for the day or anyone who needs to focus or concentrate. Full of energizing goodness that breaks through the morning fog and fill your tummy with something that will keep you going until lunch. Enjoy!
Directions
In a microwaveable bowl, combine the oats and milk and microwave on high for 3 minutes.
Stir in the peanut butter and cinnamon. Top with more milk if desired.
Have a wonderful day!