Peanut Butter Bread (Bread Machine)
Cathy R.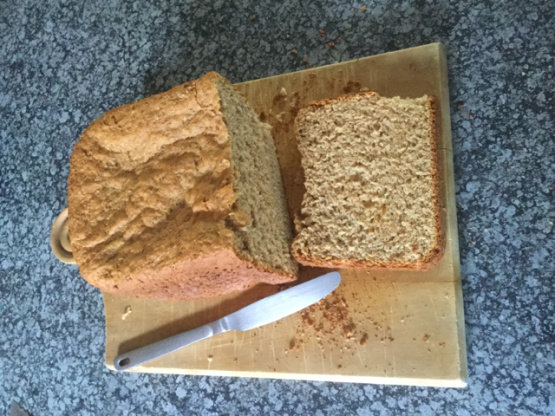 This is wonderful toasted! "Gluten is the protein component of grain. Gluten flour has had practically all starch removed and is used widely in diatetic breads."

I like the taste of this bread a lot, and the protein in the peanut butter kept me feeling full long past breakfast! I did feel the texture was a little chewy. A yummy treat for peanut butter lovers like myself!
Put all ingredients in pan according to manufacturer's instructions.
Use the whole wheat bread, large loaf cycle.