This is a great seafood pasta that is very easy to make. I got the recipe from a friend when I was in Florida and I have been enjoying it ever since. The cream of shrimp soup gives this recipe a unique flavour.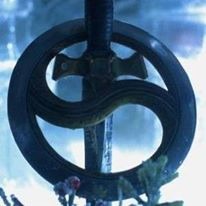 This recipe was easy to prepare. I added 1 teaspoon of Old Bay seasoning to give it a little extra flavor and served it with a salad and garlic bread.
Cook mushrooms, onion and garlic in oil until tender; stir occasionally.
Add shrimp and scallops and cook for additional 2 minutes until seafood is done, stirring constantly.
Combine soup, wine and milk; mix well.
Stir into pan with seafood; add parsley.
Heat through.
DO NOT BOIL!
Serve over hot cooked spaghetti.
Top with grated Parmesan cheese.