Pasta With Chickpea Sauce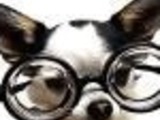 This sauce is so rich and satisfying that you forget that it is vegetarian and quite healthy. I use homemade pappardelle, but any wide noodle or even lasagna noodles or any pasta of your choice will work just fine. With a salad and bread and wine and cheese, it's a lovely meal. Feel free to add more garlic and more chili pepper if you like.
Directions
Place all but 1/4 cup of the chickpeas in a food processor or blender, add one cup of water and process until smooth.
Heat the olive oil with the chili pepper and the garlic in a one quart saucepan.
Add the onion, parsley, basil and bay leaf; cook, stirring, about five minutes over medium heat.
Add the whole chickpeas, tomatoes, salt and pepper; bring to a boil and simmer over low heat, covered, for thirty minutes, stirring at least every ten minutes.
Add water if liquid reduces too much.
Discard the bay leaf.
When ready to serve, transfer the hot chickpea sauce to a heated bowl large enough to comfortably hold all the pasta.
Dilute the sauce with 1/4 cup of pasta cooking water and fold in pasta.
Serve and pass parmigiana and the grater.