Debbwl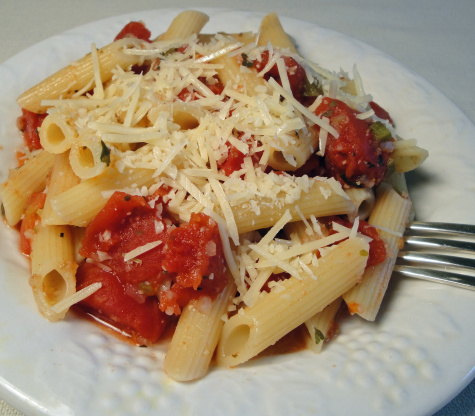 Try this when you are looking for something quick and different after a long day.I grow my own herbs and jalapenos so I recommend using fresh herbs but dried is fine too.This works well with linguine or angel hair pasta.
Finely chop Jalapeno,onion,garlic.
saute above with olive oil until soft,translucent.
Add can tomatoes,wine and sugar.
Simmer on low for 15 minutes.
Add oregano and Basil simmer another 5 minute.
Toss sauce over cooked pasta
garnish with Parsley and cheese.
Serve with good italian bread-.