loof751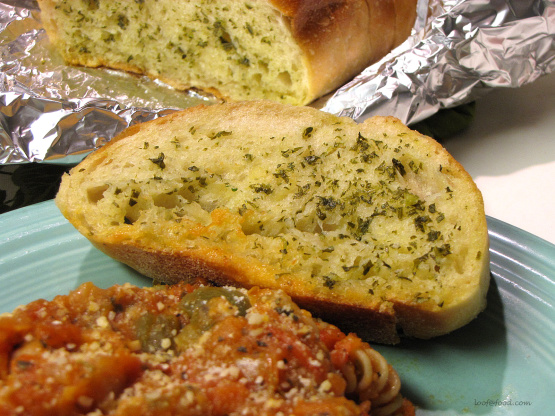 From an Aussie BBQ Cookbook, a very mild tasting alternative to garlic bread, it's best to use butter rather than margarine for this one.

Top Review by ImPat
As I was only making for 3 I used a small baguette and only used half the butter, freezing remainder for a later use. The only change I would make is to finely grate the cheese next time instead of the larger grated strips as I think finely grated would mix and spread better. Thank you **Mandy**, made for Make My Recipe tag game.
Slice bread into 2cm slices without cutting through base.
Thoroughly mix remaining ingredients together and spread on both sides of bread.
Wrap loaf in foil and heat through in oven or on BBQ for 20-30 minutes.