Derf2440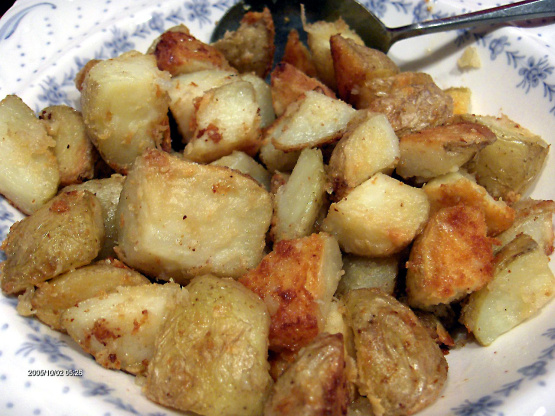 This was really good. I didn't have any real potatoes so I tried some frozen hashbrowns and they were delicious. My daughter, Lauren is still in the kithchen eating them.
Preheat oven to 350* Melt butter in 9 x 13 inch pan.
Mix flour and parmesan cheese in large plastic bag.
Shake a few potato cubes in bag at a time and put into buttered pan.
When done shaking all potatoes and placing them in the pan, Bake for 1/2 hour.
With spatula turn potatoes over and bake another 1/2 hour.