Derf2440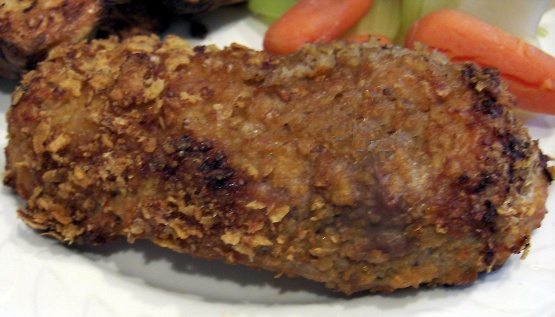 So simple yet so delicious. Puts a little twist on pork chops!

Made these for my inlaws. They loved them. I used a little extra parmesean cheese because I LOVE Cheese....
Crush cornflakes to 1/2 cup.
Add cheese, salt, pepper and garlic powder.
Dip pork chops in beaten egg and coat evenly with cornflake mixture.
Place on a well greased or foil lined shallow baking pan.
Bake at 350/F for approx.
1 hour or until cooked.
Do not cover or turn pork while baking!