Pan Roasted Cherry Tomatoes
Kitty Z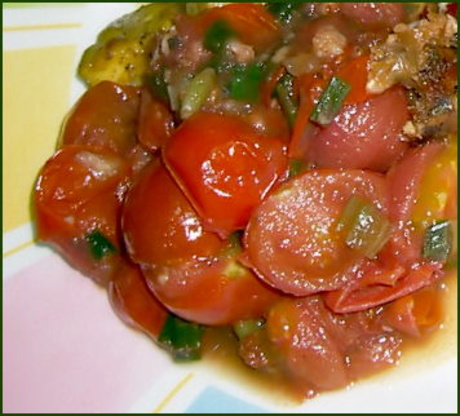 A perfect side (from Canadian Living) when tomatoes are in season without turning on your oven! I made it last night using Juliette tomatoes from my freezer and Italian Blend Spice Mix Italian Seasoning. It was quick, easy and very good - I'm sure that it will be even better when the new tomato crop is available!
Heat oil in a large skillet over medium-high heat.
Add next 7 ingredients and fry until tomatoes are shrivelled, stirring occasionally, about 5 minutes.
Stir in balsamic vinegar and serve.