Oven Roasted BBQ Chicken Breast
PaulaG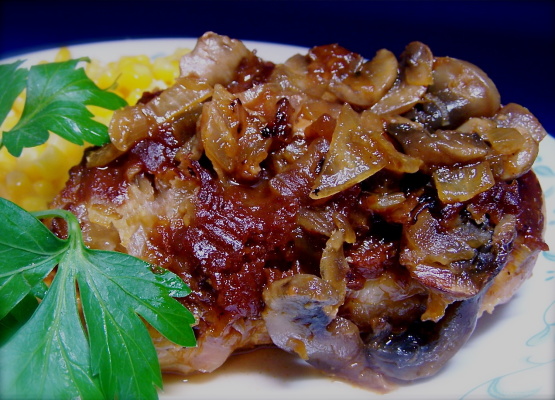 My hubby always hated chicken breast because he found the meat too dry. He loves this. You can do this with any cut of chicken, or turkey if you prefer.

This is an excellent recipe for those of us (like me) who are unsure how to cook chicken while maintaining moisture and flavor. This recipe could not be easier. I even eliminated the mushrooms & onions and just baked the chicken covered in bbq in a glass dish, double covered in foil for 1 hour. It turned out perfectly. We shredded the chicken and put it on homemade pizza crust for a tasty bbq chicken pizza!
Preheat oven to 400 degrees.
Sautee onions in butter, margarine or oil over medium heat, until soft.
Place chicken breasts in casserole dish and season with salt (or seasoning salt), pepper and garlic.
Pour mushrooms and sauteed onions over chicken. Cover with BBQ sauce.
Cover dish with lid or aluminum foil. Bake for 1 hour (2 hours if breasts are frozen).