Oshitashi (Japanese Spinach Salad With Roasted Sesame)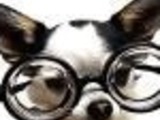 From Nora Pouillon, this salad pairs beautifully with grilled shrimp, seared tuna or other fish or seafood.
Directions
Toast the sesame seeds in a skillet until lightly colored. Cool.
Add the spinach to a large saucepan of boiling water and cook 2 to 3 minutes until wilted.
Have an ice bath ready.
Drain the spinach in a colander, shock in the ice bath (to retain color of spinach), then drain again.
Squeeze dry and place in a bowl.
Mix the cooked spinach with the soy sauce, mirin and sesame seeds.
Serve at room temperature.
Reviews
Most Helpful
This was easy and good.

This was delightful and a lovely accompaniment to an Asian salmon feast we had tonight. The sesame seeds are key and should not be left out (as I expect is each ingredient in this short-but-sweet recipe).

I've made this twice and it's so delicious. Thanks for a great recipe!