Hadice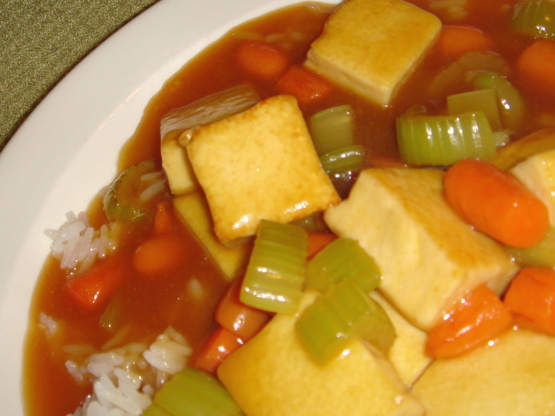 This is from a Quick Cooking Magazine. The tender chicken, crunchy cashews, and sweet citrus sauce make it a fast, delicious meal.

I don't know why this recipe calls for 2 whole tablespoons of cornstarch for 4 servings.... It was like eating gelatin!! The taste was good, but I'd suggest not wasting your cashews on this because their flavor was lost in the sweet orange citrus plus too much honey.
In a large skillet or wok, stir-fry chicken, carrots and celery in oil for 8-10 minutes or til joices run clear.
Reduce heat.
In a bowl, combine the cornstarch, ginger, orange juice, honey and soy sauce until well-blended.
Stir into chicken mixture.
Bring to a boil; cook and stir for 2 minutes, or until thickened.
Stir in cashews.
Serve over hot rice.