Orange and Poppy Seed Quick Bread
What is it about the combination of citrus and poppyseeds? It seems as if you can't really go wrong when baking with those two elements. This quick bread from Whole Foods Market is no exception. Have it toasted with butter for breakfast, or with whipped cream or vanilla ice cream for dessert.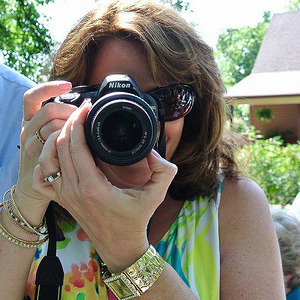 The baking powder taste is a little bit strong. I wish I had added just a little bit of vanilla to help counteract it. Or, maybe cut back on the baking powder and used a little baking soda instead. The bread is nice and moist.
Preheat oven to 350 degrees and grease a 6 cup loaf pan.
In a small bowl, whisk together flour, baking powder and salt. In another small bowl, combine milk, juice, and zest. In a large bowl, with a handheld electric mixer, cream together the butter and sugar until light and fluffy (about 3 min.).
Add eggs, one at a time, beating on low speed.
Add the flour mixture and the juice mixture alternately, beginning and ending with the flour mixture, scraping and stirring with a rubber spatula until just combined, being careful not to overmix the batter.
Gently fold in the poppyseeds and pour the batter into the prepared pan. Bake for about 45 minutes, or until the cake begins to pull away from the sides of the pan and a tester inserted into the middle of the cake comes our clean.
Cool in pan for 10 minutes before removing.