lazyme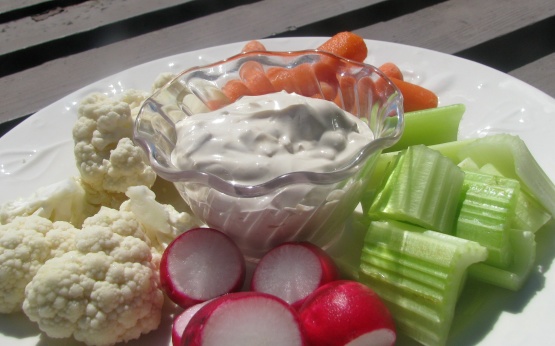 Chip and vegetable dip done quickly and easily! Chip dip is expensive here in Canada, so I looked for something I could make at home. Sour Cream is inexpensive and onion soup mix is readily available at the local bulk food store. No need to chill after making it. Put the ingredients in a cereal bowl, mix, and serve. Fast and easy, especially for a single person.
Combine 4 heaping teaspoons of sour cream and 4 level teaspoons of onion soup mix in a cereal bowl and mix with spoon.
Ready to use as a chip dip, vegetable dip, etc.