Okinawan Spinach (Handama) Salad
IOjaw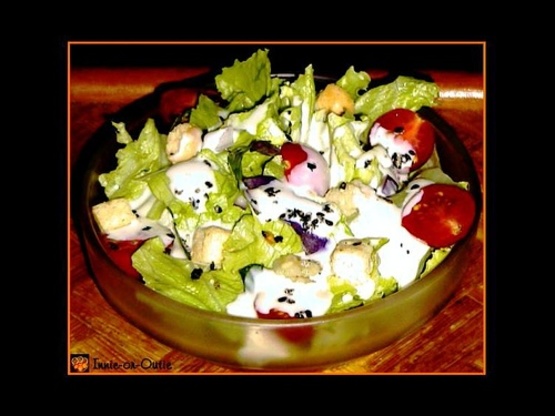 A simple side-salad making use of a local green known by the nickname of "Okinawan Spinach" - more commonly known as handama on island...

This is so good! I have used napa cabbage also with this salad, cut very thin across the grain. Thanks for posting!
Rinse, strain, and tear lettuce and spinach greens into large bite-size chunks.
Toss with onion, tomatoes, and croutons.
Drizzle on dressing and sprinkle with sesame seeds.