Not Just for Breakfast Smashbrowns
Prep 10 mins
Cook 20 mins

So easy to make and downright good, you'll want to make these smashbrowns all the time.
Directions
Boil potatoes and garlic in salted water until almost done, about 10 minutes. Drain and set aside.
In a pan, saute the shallots in tablespoon of canola oil. Season with salt and pepper. Set aside.
Coarsely mash the potatoes and garlic. Add the sauteed shallots. Season with salt and pepper.
Heat remaining oil and butter on medium in a frying pan. Add the potato mixture and fry until crispy and golden brown, about 5 minutes. Using a large spatula, flip the potatoes over and continue cooking until golden brown, another 5 minutes. Remove from heat and serve.
Reviews
Most Helpful
Absolutely fabulous and going into my best-of-the-best file. It's so easy and I just love the little crispy potato patties. I had to cook my potatoes a bit longer to get them tender enough to mash. Also, I think I'll peel my potatoes next time. I ended up picking out most of the skins as I was mashing. I lovedddd the shallot and garlic flavors. Yummy. Thanks!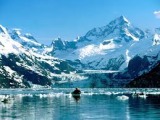 Wow, were these good. No wonder you enjoy them often. The picky dh was over the moon. He was so happy with these little treasures, that he requested that we make these often. The shallots are a wonderful addition adding necessary moisture and a delicious flavor. The smash browns are crisp, tender, fragile and very flavorful. These were quick and easy to make and we will be enjoying them often. I liked them too. Made for Spring Pac 2014.
Quick and delicious! I loved the combination of the crispy outside and the soft, fluffy inside as well as the mild flavor form the garlic and shallots. Thanks for the recipe!