Norwegian Dilled Cucumber Salad
Mary K.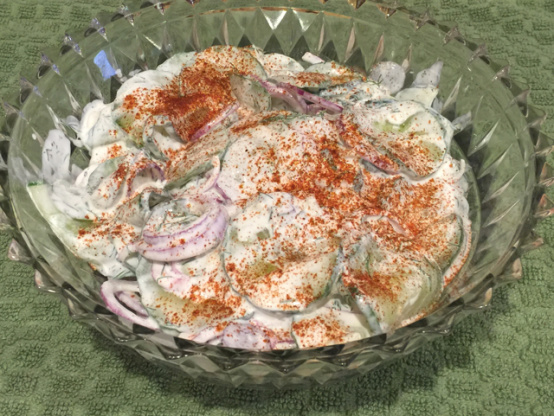 This wonderful Taste of Home recipe is quick, easy and surprisingly tasty. Versions of this salad are found all across the colder parts of Europe in one form or another. I prefer the sour cream version over the mayonnaise version.
Place cucumbers in a colander over a bowl; sprinkle with salt and toss. Let stand 15 minutes. Squeeze and blot dry with paper towels.
In a large bowl, combine the remaining ingredients then stir in cucumbers. Refrigerate, covered, at least 1 hour.