Nif's Buttermilk Mashed Potatoes With Sauteed Leeks
Nif_H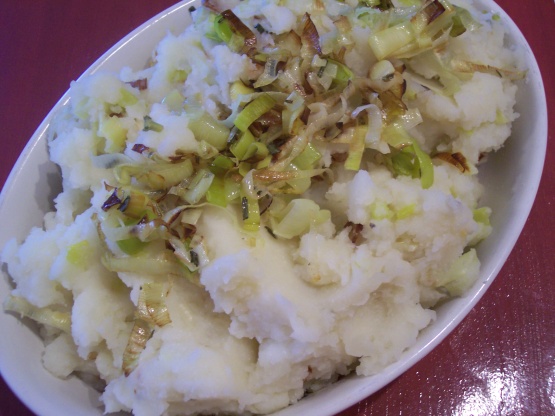 I kept this recipe light but you can add butter if you want to! It's an easy way to make potatoes with a little twist. I find that the salt and pepper are necessary because you don't use the salty butter. Enjoy!
Boil potatoes in salted water until fork tender.
Meanwhile, saute leeks in olive oil over medium heat in a nonstick pan until slightly golden, about 4 minutes. Add rosemary and stir for an additional minute or so - until you can smell it).
Strain the potatoes when they are tender but do not rinse. Add buttermilk and mash or use a hand blender on low (never high!) to mash them. Add most of the leek mixture and salt and pepper to taste ~ important!
Scoop into a serving dish and sprinkle reserved leek mixture on top.