Parsley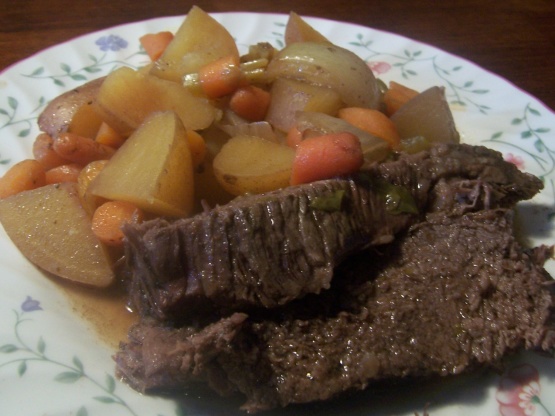 Adapted from Dream Dinners cookbook.

Awsome. I rubed the beef with the salt and pepper then wrapped it tight in cling-film and let it set out for two hours. Left-out the olive oil. One of the best roasts and gravy I've ever made. Will be playing around with this recipe a lot.
Spray inside of crockpot.
Add remaining ingredients and set to low for 6-8 hours.
Or bake at 325 for 2 to 3 hours.