Never Fail, Never Watch Beef Stew (Crock Pot)
duck1731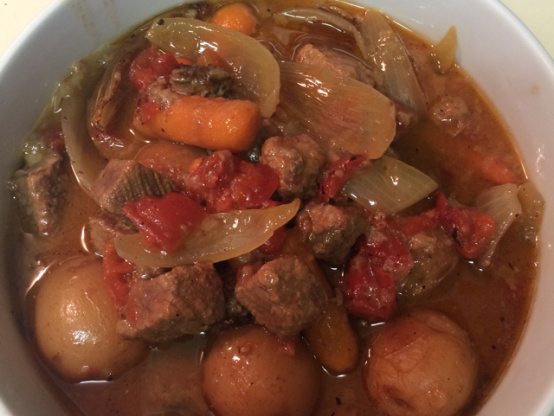 Leave it and go do what you have to do, come back and enjoy! I re made this once again and took some GREAT tips into consideration, I made a few changes and tweaked it a bit. Still an awesome crockpot stew !

I made this recipe and added 2 tsp. beef bouillon for flavor. Still feel it was lacking something. Will try again and add some different spices to help wake it up a bit. 7 hours with my crock pot on low was perfect.
Place oil in pan to heat, while dredging beef in flour.
Lightly brown the beef on all sides.
Place all ingredients in crock pot in exact order: potatoes, carrots, beef, onion, salt¸ and pepper, tomatoes or juice, and water.
Never stir it until it is DONE.
Cover and cook on high for 4 hours, or on low if you will be gone 8-9 hours.