My Version of Weight Watchers Meatloaf
Redsie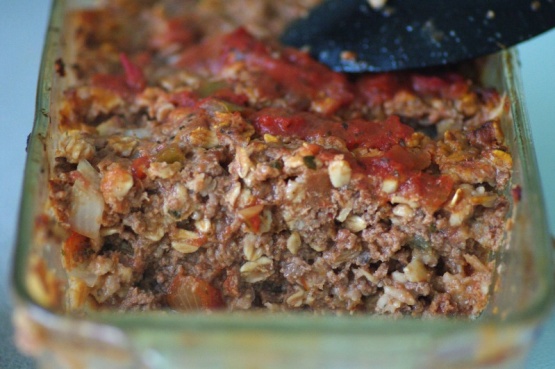 This recipe is my verison I made different from regular recipe I found. Just a bit more taste to it and fat intake in mine. Serve with mash potatoes of choice and a green vegetable dish and your choice of bread. Of course you can use less fat products for those watching the calories. This meal is really good. 5 Points per serving
Not the best, however, not as fattening. Pretty good though!
Preheat oven to 350'.
In large bowl mix together all the ingredients til well blended.
Spray a loaf pan with pam Place mixture in pan and press around to flatten it out.
Bake in oven for 1 hour, or until no longer pink inside loaf.