Bergy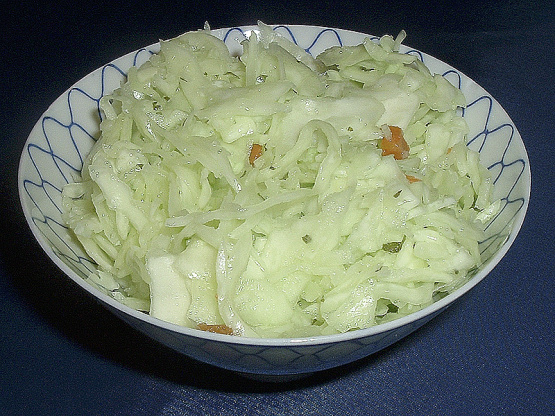 When made with Slaw this is a great recipe to use with Pulled Pork Barbeque. I have been making Cole Slaw this way for years. The slaw is simple to prepare using your food processor to shred the cabbage and carrot. I hope you enjoy it!

I used this cole slaw in conjunction with the pulled pork barbecue by this same chef and had a heavenly "out of body" experience. This combination defies description, a culinary experience not to be missed. I think this recipe would be appreciated by more than just us "Southerners". It has just the right hint of sweetness.
Combine mayonnaise, lemon juice, celery seed, sugar and salt and pepper.
For cole slaw, toss dressing with shredded cabbage and carrot.
Chill.