Evie3234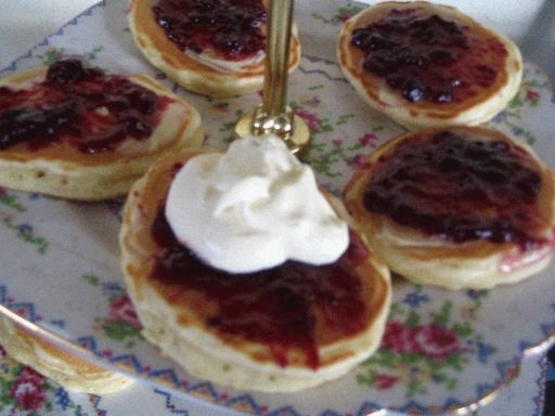 We really enjoyed these little, silver dollar sized pancakes. They were very easy to fix and looked lovely. Very good - I'd make these again.
Mix dry ingredients.
Add beaten eggs and butter or oil.
Add the milk.
Put on spoonfuls onto greased hot griddle or frying pan.
Turn when'bubbles' appear.
Remove from pan and place on wire racks.