JustJanS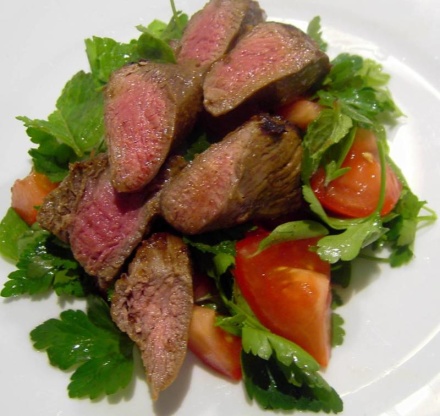 I made this tonight. It's loosely based on a recipe from the Marie Claire cookbook Zest and I used Ras el Hanout spice mix in it. I have a recipe for that here-the no. is 80983
Mix together the lemon juice, zest, olive oil, garlic and spice mix in a ceramic or non-reactive bowl.
Add the lamb back-straps, cover and refrigerate 3 hours or over night.
Remove the lamb from the marinade and seal in a pan over high heat.
Cook to your liking medium/medium rare is best; allow to rest for a few minutes.
Toss the fresh herbs and tomatoes together and divide between 4 plates.
Slice the lamb on the diagonal across the grain and arrange over the salads.