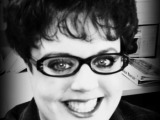 Yet another great recipe I acquired while playing bunko with my military friends.
Directions
Combine all ingredients and refrigerate until served.
Serve with tortilla chips.
Most Helpful
Good salsa when you want something different than the same old red stuff. I followed the suggestion of one of the other reviewers and added more cheese.

This is really good, powerful tasting stuff. The lovely cheese flavor was slightly overpowered by all other flavors and the dressing made it all bit too soggy, so next time I will double the cheese and halve the dressing and see how it goes. Yum!
We liked this salsa. It was a nice change from the usual tomato type. The only thing I did different was to use half the amount of cilantro because my husband likes it. I keep trying to like the taste of it but I just don't like it. Next time I make this I will leave it out. It was very easy to prepare. Thanks Veronica. Bullwinkle