Mom's Chicken Breasts With Mushroom Soup

Mom's...what more can I say :-) (While it calls for (Campbell's) cream of mushroom soup, I think in this day and age one might prefer to use http://www.food.com/recipe/cream-of-whatever-soup-441744)
1 (10 1/2 ounce) can condensed cream of mushroom soup, undiluted (if doubling recipe, use cream of celery soup for the second can)
5 1⁄4 ounces half-and-half (1/2 soup can) or 5 1⁄4 ounces milk (1/2 soup can)
onion salt
celery salt
Directions
Preheat oven to 350°F.
Put chicken breasts in oven-ready pan. Sprinkle with onion, celery, garlic salts/powder and pepper.
In a medium bowl, combine condensed soup and half and half.
Pour over chicken breasts until well coated. Sprinkle generously with sliced almonds, then paprika.
Bake for one to one-and-a-half hours (depending on the size of the chicken breasts).
Reviews
Most Helpful
Awesome! Just what I was looking for to satisfy my mushroom soup chicken breast craving. I par cooked some celery, onions, mushrooms in a sautéed pan with basic seasonings, and microwaved some little potatoes and carrots to par cook them quicker, then added to the sautée. After the chicken was prepped with the seasonings, I placed the slightly more than half cooked veggies all around the chicken sides, then poured the soup mix on and covered with foil. 1 hour was WAY to long, will try 40 mins next time. Usually bake chicken by itself for 20, so figured an hour was too long, but have to live and learn of course. Will definitely make again, it was amazing and satisfied my hungry mans belly too! Makes a full meal with the addition of potatoes and veggies, and it's pretty too (see pic). Thanks for sharing!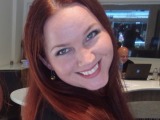 Barbry you let mom know that we loved this recipe!! DH said the chicken breasts were super moist, took on flavors from the soup, and the cekery seeds gave it some impact. Loved it. Served it over steamed wild rice with the sauce YUMMY and brocolli on the side. The simplicity belies the flavors. I will make this again and again especially during the warmer months when I need something simple to put together with things on hand and am not in the mood for a grill night. Really enjoyed this recipe. I subbed in crushed fresh garlic as opposed to garlic powder, used 2 cloves, and browned a tinge before tossing in the mix of soup and 2% milk. This makes quite a bit of sauce and I have some left over to use on rice for lunch today. Made for AUS/NZ Swap Feb12