Mini Reuben Turnovers (Pillsbury)
Prep 10 mins
Cook 15 mins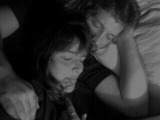 Directions
Heat oven to 375°F In food processor bowl with metal blade, place corned beef, cheese, sauerkraut and mustard. Pulse 2 times for 3 seconds each or until finely chopped.
Remove half of dough in rolled section from can. Refrigerate remaining half of dough in can. Unroll half of dough and separate into 2 rectangles. Press each into 7 1/2x5-inch rectangle, firmly pressing perforations to seal. Cut each rectangle into 6 (2 1/2-inch) squares.
Place 1 teaspoon corned beef mixture on each square. Fold 1 corner to opposite corner, forming triangle and pressing edges to seal; place on ungreased cookie sheet.
With fork, prick top of each to allow steam to escape. Brush tops with egg. Repeat with remaining half of dough and corned beef mixture.
Bake 9 to 14 minutes or until golden brown. Immediately remove from cookie sheet. Serve warm with salad dressing, if desired.
Most Helpful
I mixed up the filling as dinner was wrapping up and thought the mustard made them not smell like Reubens anymore. So after an hour or so, even though the mustard had calmed down in the fridge, I made some filling without mustard and baked them first. They were a little disappointing. It was like crescent rolls with a hint of something in the middle. So out come the mustard ones, and what-do-you-know? they were really good and flavorful! HA! So follow the recipe! (Except I didn't use egg.) Thanks! Made for Newest Zaar Tag, 08A.

I am going to make these for the Upscale tailgate party I am caterinng next wek

These were a big hit - even the people who don't like Reuben Sandwiches liked these. I made them up early in the day and kept them refrigerated until my guests arrived and then popped them in the oven. They were really simple to make as well.