Marshmallow Caramel Rice Krispies Treats
Monica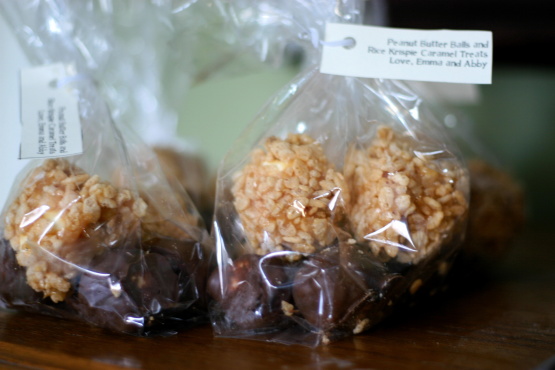 This recipe came from my mom, and we always had these at home. Mom always brought them to church events and they were the most popular treat and most requested recipe! Both kids and adults love them! I'm not really sure how many this serves - how ever many marshmallows are in the bag!

I thought these were so good. They are kind of a pain though. I cut the marshmallows in half and used a skewer to dip them in the melted caramel. I used a knife to help push them off the skewer after rolling them in the rice krispies. This recipe makes a ton. Next time I'll just make half a batch.
Put caramels, margarine, and sweetened condensed milk into a saucepan and cook on low heat, stirring constantly until melted together.
Remove from heat.
Dip frozen marshmallows into the mixture, then immediately roll in Rice Krispies.
Let them cool on wax paper.
Store them in the refrigerator.
Enjoy!