Mango Graham Cracker Crust
Ambervim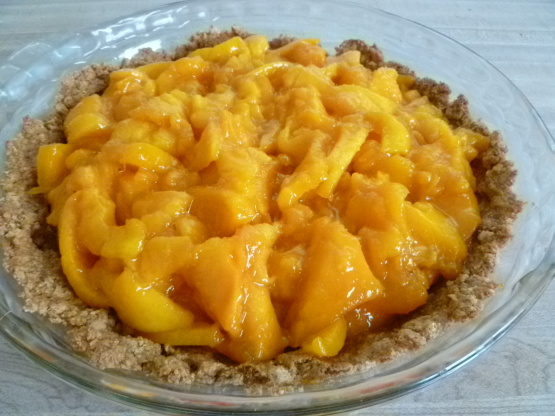 The crust comes from an Emeril recipe for a mango cream pie, but I wanted to keep this separate so I don't forget about the crust alone. I like it in the mango cream pie, but think it would also be awesome for making a coconut cream pie.

I like the idea of fruit instead of butter. Since this works could use other fruit...bananas, peaches, nectarines, etc. Next time I wont make the graham cracker crumbs as fine as powder.....a little corser is better. Took extra time in the oven and was still a bit soggy. I will try again. I used the filling from Recipe #84606
Combine ingredients.
Pat into 9 inch pie plate.
Bake at 350 degrees for 15 minutes until firm.
Cool on wire rack before filling.